Sysinternal AccessChk v5.0 released
AccessChk, a command-line tool for viewing the effective permissions on files, registry keys, services, processes, kernel objects, and more.
As a part of ensuring that they've created a secure environment Windows administrators often need to know what kind of accesses specific users or groups have to resources including files, directories, Registry keys, global objects and Windows services. AccessChk quickly answers these questions with an intuitive interface and output.
Changes :
A a new option added to dump un-interpreted access control lists,
an option added to ignore inherited ACEs, distinguishes between file and directory permissions
Several bug fixes.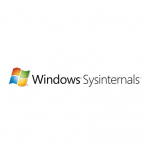 Post scriptum
Comments
Related Articles