Xplico v0.5.6: VoIP (SIP & RTP) released
The goal of Xplico is extract from an internet traffic capture the applications data contained. For example, from a pcap file Xplico extracts each email (POP, IMAP, and SMTP protocols), all HTTP contents, each VoIP call (SIP), FTP, TFTP, and so on. Xplico isn't a network protocol analyzer. Xplico is an open source Network Forensic Analysis Tool (NFAT).
Xplico is released under the GNU General Public License.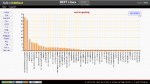 Version 0.5.6
In this version there are new and important features:
HTTP reconstruction file. ie: files downloaded with tools like DownThemAll
undecodec UDP and TCP "stream†with textual content
RTP dissector
SIP dissector
SDP dissector
Improved XI
many bugfix
This version of the SIP and RTP dissectors is not optimal. The (media) contents currently decoded have the following characteristics (limitations) :
only audio
audio codec: G711ulaw, G711alaw, G722, G729, G723 and G726
only static RTP payload type
More information: here
Thanks to our friend, Gianluca, from Xplico.
Post scriptum
Compliance Mandates
Forensics :

PCI DSS 10.2, 12.9, A.1.4*, SOX DS7, HIPAA 164.308(a)(1) and (a)(6), FISMA IR-7, ISO 27001/27002 13.2.1, 13.2.3
*Shared Hosting Providers Only

Network Monitoring :

PCI DSS Requirements 3, 4, SOX DS13.4, HIPAA 164.310(d)(1),
164.312(a)(2)(iv), FISMA SI-4, AU-2, ISO 27001/27002 12.5.4, 15.1.5
Related Articles