METASM - Assembly Manipulation Suite
Metasm is a cross-architecture assembler, disassembler, compiler, linker and debugger. It is written in pure Ruby.
It has some advanced features such as remote process manipulation, GCC-compatible preprocessor, automatic backtracking in the disassembler ("slicing"), C headers shrinking, linux/windows debugging API interface, a C compiler, a gdb-server compatible debugger, and various advanced features.
Metasm has been integrated into Metasploit, however the Metasploit trunk is not necessarily synced with the latest version.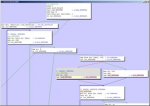 Metasm has been written in such a way that it is easy to add a new architecture.
Architectures:
Intel IA32 (16/32/64bits)
MIPS
PPC
Maybe later:
File formats:
Raw (for shellcodes)
MZ, PE/COFF (32 and 64 bits)
ELF (32 and 64 bits)
Mach-O (incomplete) and UniversalBinary
a few other (a.out, xcoff, nds)
More Information:
Post scriptum
To download metasm, you should use mercurial and clone the testing repository:
hg clone https://metasm.cr0.org/hg/metasm
Compliance Mandates
Code Auditing :

PCI/DSS 6.3.6, 6.3.7, 6.6, SOX A12.8, GLBA 16CFR Part 314.4(b) and (2);FISMA RA-5, SC-18, SA-11 SI-2, and ISO 27001/27002 (12.4.1, 12.4.3, 12.5)
Comments
Related Articles