OpenSCAP v0.5.7 released
The OpenSCAP Project was created to provide an open-source framework to the community which enables integration with the Security Content Automation Protocol (SCAP) suite of standards and capabilities.
It is the goal of OpenSCAP to provide a simple, easy to use set of interfaces to serve as the framework for community use of SCAP.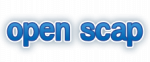 Version 0.5.7
Debian dpkginfo probe is available now
RHEL5 support
new command line tool - OVAL scanner
Fedora 12 OVAL content available
documentation is heavily updated (with class diagrams)
new tests in make check
minor API changes
C++ reserved names cleanup
tons of fixes
More information about SCAP can be found at nvd.nist.gov.
Post scriptum
Compliance Mandates
Vulnerability Scanner :

PCI DSS 11.2, 6.6, SOX A13.3, GLBA 16CFR Part 314.4(c), HIPAA 164.308(a)(8), FISMA RA-5, SI-2, ISO 27001-27002 12.6, 15.2.2
Comments
Related Articles