SAINT® 7.1.1 Released
SAINT is the Security Administrator's Integrated Network Tool. It is used to non-intrusively detect security vulnerabilities on any remote target, including servers, workstations, networking devices, and other types of nodes. It will also gather information such as operating system types and open ports. The SAINT graphical user interface provides access to SAINT's data management, scan configuration, scan scheduling, and data analysis capabilities through a web browser. Different aspects of the scan results are presented in hyperlinked HTML pages, and reports on complete scan results can be generated and saved
New features in version 7.1.1:
SAINTexploit
E-mail notification when a connection is established.

Find out instantly whenever a client exploit or exploit tool succeeds.

New exploit tools (currently available on 64-bit Linux version only)

Automatic Drive-by Download exploit tool
Encoder/Decoder exploit tool
SAINTmanager
Search tickets by vulnerability text
Option to specify ticket assignee from the scan page

Overrides ticket rules
Assigns all tickets resulting from a single scan to the designated assignee
SAINTwriter
Ability to delete custom reports through the GUI.
Ability to create reports from datasets of sessions other than the current session.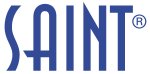 New vulnerability checks in version 7.1.1:
Mac OS X Security Update 2009-003.(CVE 2009-1726 CVE 2009-2193 and etc.)
Sun Java Updates - Aug 2009. (CVE 2009-2625 CVE 2009-2675 and etc.)
Multiple Vulnerabilities fixed in Safari 4.0.3. (CVE 2009-2196 CVE 2009-2200 and etc.)
IBM WebSphere Application Server Stax XMLStreamWrite Security Bypass Vulnerability. (CVE 2009-0904)
multiple vulnerabilities fixed in Wireshark 1.2.1.(CVE 2009-2559 CVE 2009-2560 and etc.)
Linux Kernel SGI GRU Driver Off By One Vulnerability. (CVE 2009-2584)
Linux Kernel 'tun_chr_pool()' NULL Pointer Dereference Vulnerability. (CVE 2009-1897)
Java Web Console 3.0.2 to 3.0.5 XSS Vulnerability (CVE 2009-2283)
MyBB 'birthdayprivacy' Parameter SQL Injection Vulnerability (CVE 2009-2230)
MPlayer and VLC Player Real Data Transport Remote Integer Underflow Vulnerability. (BID35821)
Oracle Secure Enterprise Search cross-site scripting vulnerability. (CVE 2009-1968)
Multiple Vulnerabilities fixed in Firefox 3.5.2.(CVE 2009-2470 CVE 2009-2654 and etc.)
Apache HTTP Server HTTP-Basic Authentication Bypass Vulnerability. (BID35840)
Asterisk RTP Text Frames Processing Remote Denial of Service Vulnerability. (CVE 2009-2725)
Adobe Shockwave Player Active Template Library Remote Code Execution Vulnerability. (BID35845)
multiple vulnerabilities in Google Chrome 2.0.172.37. (BID35839 BID35841)
XM Easy Personal FTP Server Denial of Service Vulnerabilities version 5.7.0 (SA35271)
Apple Safari Error Page Address Bar URI Spoofing Vulnerability. (BID35829)
Linux Kernel eCryptfs 'parse_tag_11()' Remote Stack Buffer Overflow Vulnerability. (CVE 2009-2406)
Mozilla Firefox and Seamonkey Regular Expression Parsing Heap Buffer Overflow Vulnerability.(CVE 2009-2404)
PHP Interruptions and Calltime Arbitrary Code Execution Vulnerability. (BID35867)
Linux Kernel 'clear_child_tid()' Local Denial of Service Vulnerability. (CVE 2009-2848)
Oracle Secure Backup Administration Server Authentication Bypass. (CVE 2009-1977)
Asterisk SIP Channel Driver "scanf" Multiple Remote Denial of Service Vulnerabilities. (CVE 2009-2726)
Python Expat Wrapper Library Unspecified XML Parsing Remote Denial of Service Vulnerability.(BID35988)
Cisco ASA Cross Site Scripting Vulnerabilities (CVE 2009-1201, CVE 2009-1202, CVE 2009-1203)
multiple vulnerabilities in PHP 5.3.0.(BID36007 and BID36009)
Invision Power Board Multiple HTML-Injection and Information Disclosure Vulnerabilities (BID34725)
Cisco ASA XSS attack vectors (CVE 2009-1201 CVE 2009-1202 CVE 2009-1203)
Oracle Secure Backup Administration Server Command Injection. (CVE 2009-1978)
New exploits in this version:
Windows ATL object type mismatch vulnerability exploit. (CVE 2009-2494)
Microsoft Office Web Components OWC.Spreadsheet ActiveX control BorderAround heap corruption exploit. (CVE 2009-2496)
Microsoft Office Web Components OWC.Spreadsheet.9 HTMLURL property overflow exploit. (CVE 2009-1534)
Adobe Flash Player command execution exploit. (CVE 2009-1862)
Post scriptum
Compliance Mandates
Vulnerability Management :

PCI DSS 11.2, 6.6, SOX A13.3, GLBA 16CFR Part 314.4(c), HIPAA 164.308(a)(8), FISMA RA-5, SI-2, ISO 27001-27002 12.6, 15.2.2

Vulnerability Scanner :

PCI DSS 11.2, 6.6, SOX A13.3, GLBA 16CFR Part 314.4(c), HIPAA 164.308(a)(8), FISMA RA-5, SI-2, ISO 27001-27002 12.6, 15.2.2
Related Articles